Finally, after months of owning my very first NYX product, I am now able to do a proper review of it. I had this with me since the year started and I have been using it for quite some time already. I was really hoping to do a proper review of this product and so I hope that I'll be able to achieve that now :D
NYX Round Lipstick in Sunflower {LSS 638}
NYX Round Lipsticks come in the usual lipstick tube. Its black with the labels written in white, and I like it that way because its easier to read things when they are plain and simple, but still appealing. Also I noticed that at the bottom of the tube there's this thing which actually indicates the lipstick's shade so you don't have to open it to see how it looks. At first I thought they were lip glosses because some lipstick have glosses on the bottom of the tube, but when I accidentally drop this and the bottom case opened, turns out its something jelly like, definitely not gloss *u*
As what I've mentioned, the bottom part hints you of what the lipstick looks like. And within moments of looking at this one, I knew that I am not getting a boring, dull and plain red lipstick. Im not sure if most of you will agree but I see this lipstick as red with a hint of shiny glitter like substance. Haha. I dont know how to describe it, but I know for sure that its not matte.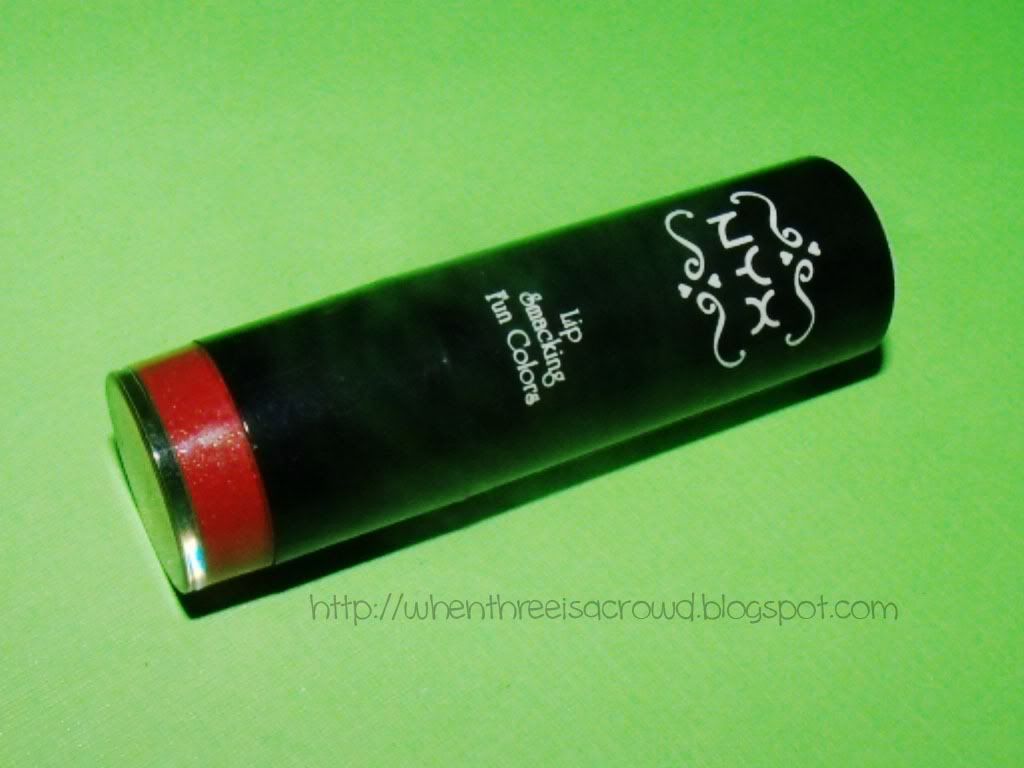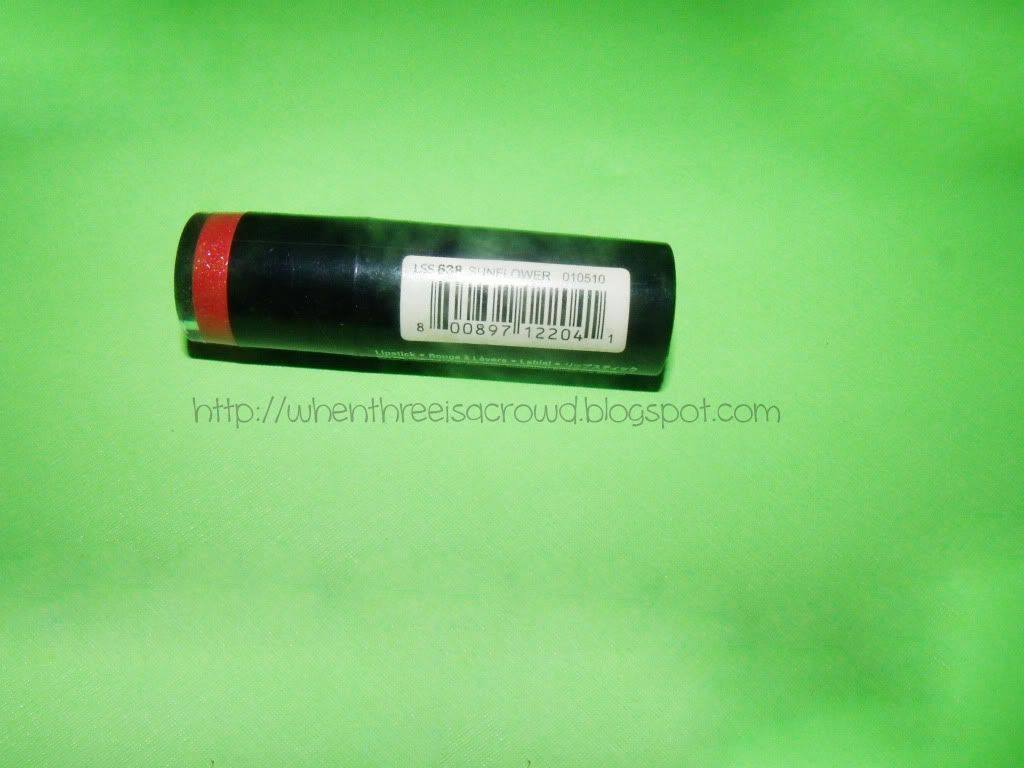 I find the packaging really simple, and as we all know the simple the better. It makes reading stuffs on the label easier, such as finding the brand name, ingredients, expiration (if ever), etc. The black versus white theme is just pretty. Although I wont mind if NYX decided to go all pink on their RLS :)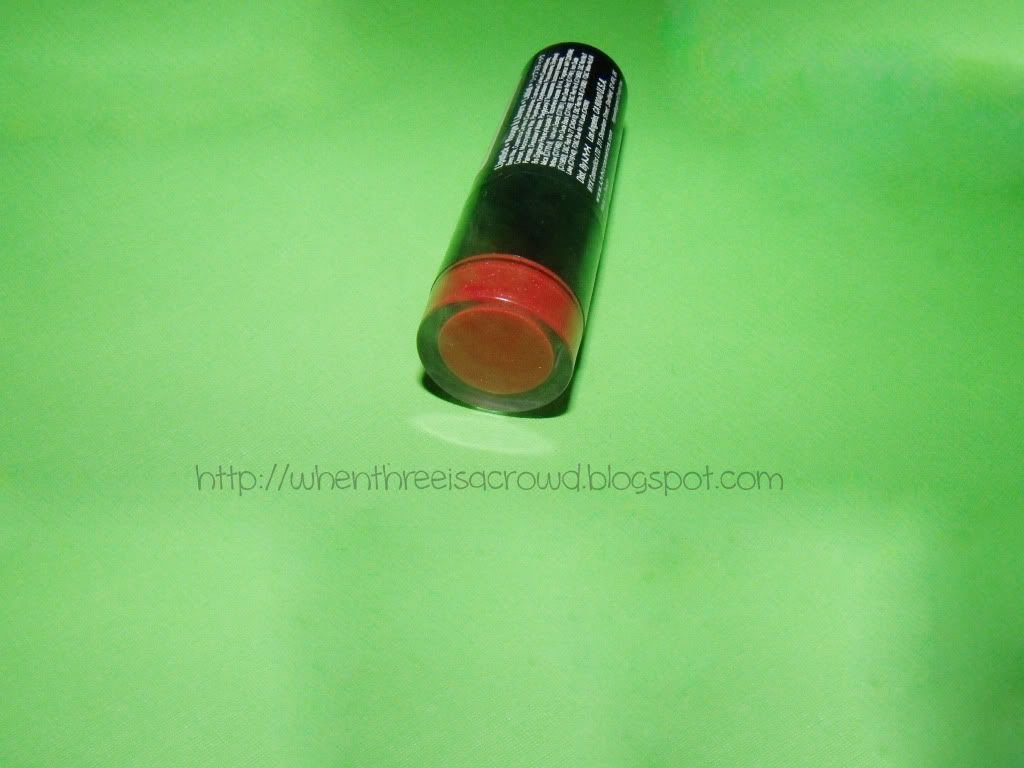 On the upper part of the lipstick you can find the code number as well as the shade color. On this one, its LSS638 with the corresponding shade name of Sunflower. Sunflowers are supposed to be yellow right? But not this one though. Or I could be wrong.. I dont really know what made this sunflower-ish, but never mind.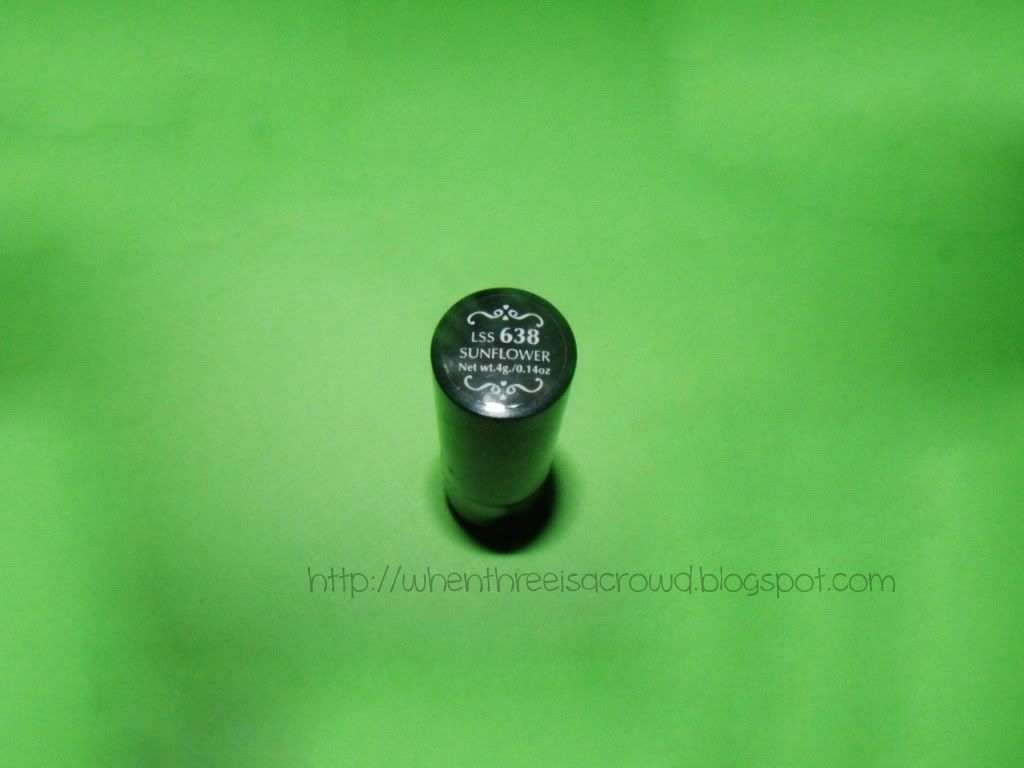 Even with the top view you can already see a hint of sparkles. But not the glittery kind so dont worry. It just adds a little moisture to the lipstick.
Here's a swatch I made on the back of my hands. Its a light red but not the dull or bold red kind. Its just the right red for me, something that I can wear anyday anytime without attracting too much attention to my lips.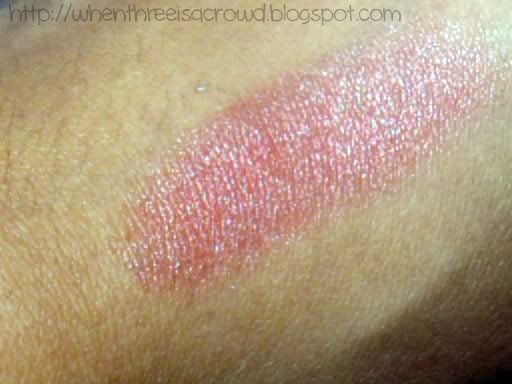 Swatch; Without Flash Photography; Cropped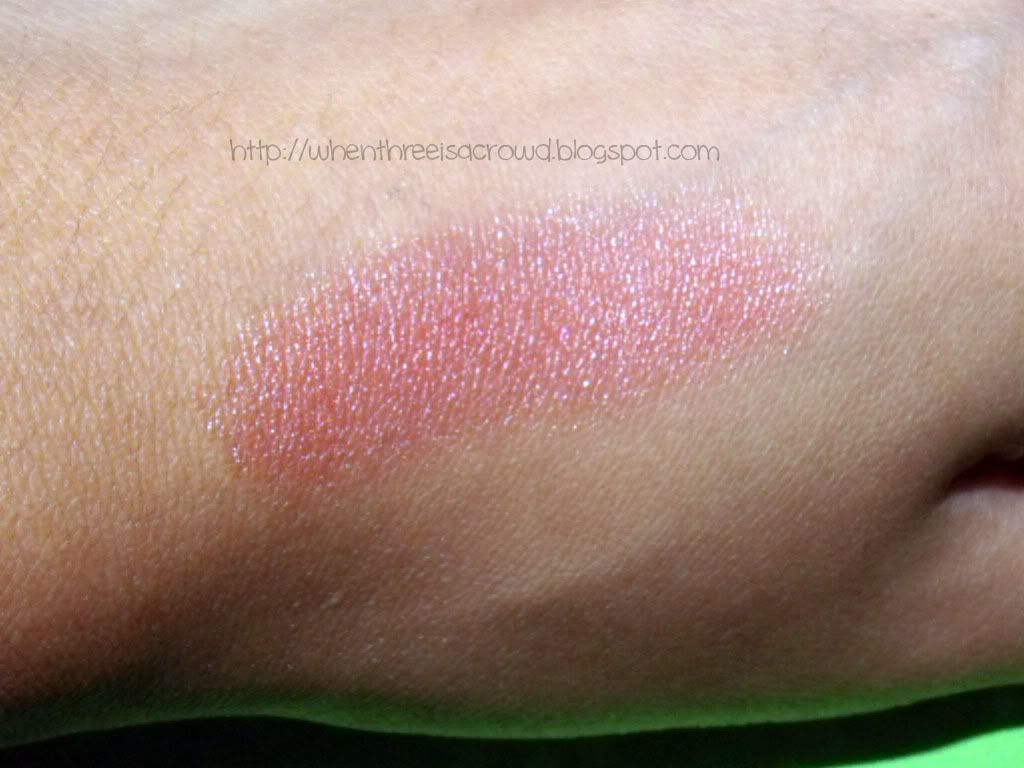 Swatch; With Flash Photography; Cropped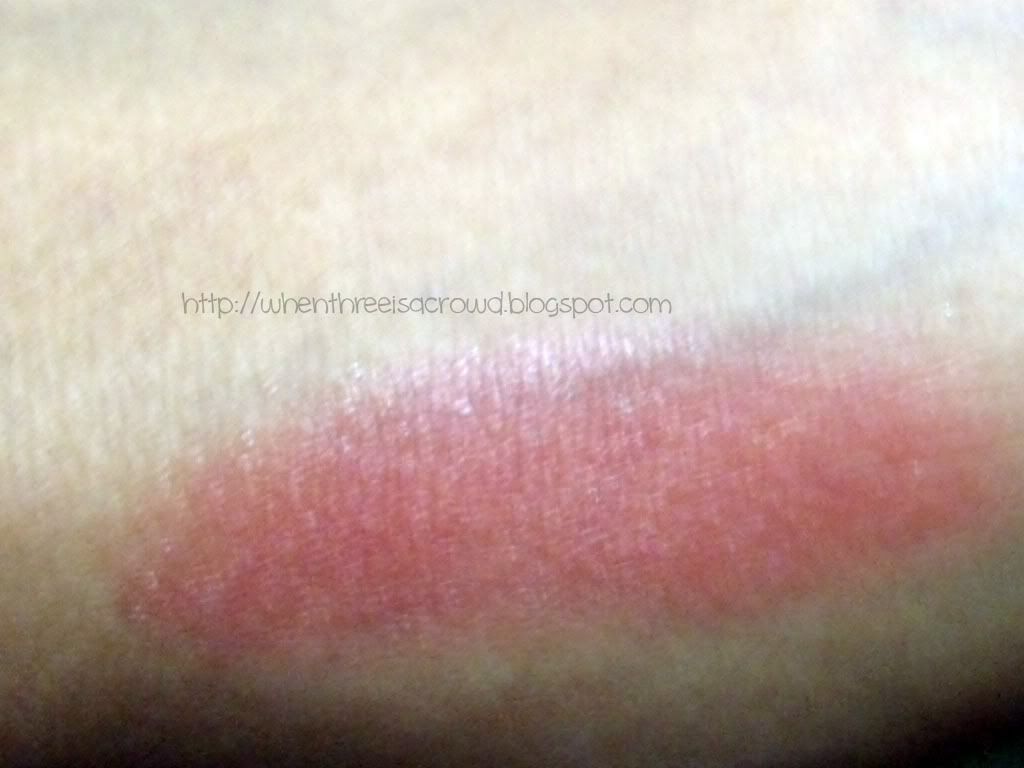 Swatch; Without Flash Photography; Normal Lighting; Cropped
And here it is on me. I just applied it lightly and did not go heavy on the application because I dont want to overdo it. If I applied nit heavily then the color will just appear more but it will still be the same, just a little heavier. And I dont mind wearing this everyday because its not too much of a red to me. Its more of like natural red, right? And so I'll proclaim this as myto go lipstick =)

What do you think? I dont know if there are a lot of you who have tried this shade, because as I was trying to look for watches on this I cant find any on the internet. So I hope I was able to give you guys an idea as to how pretty this shade really is.